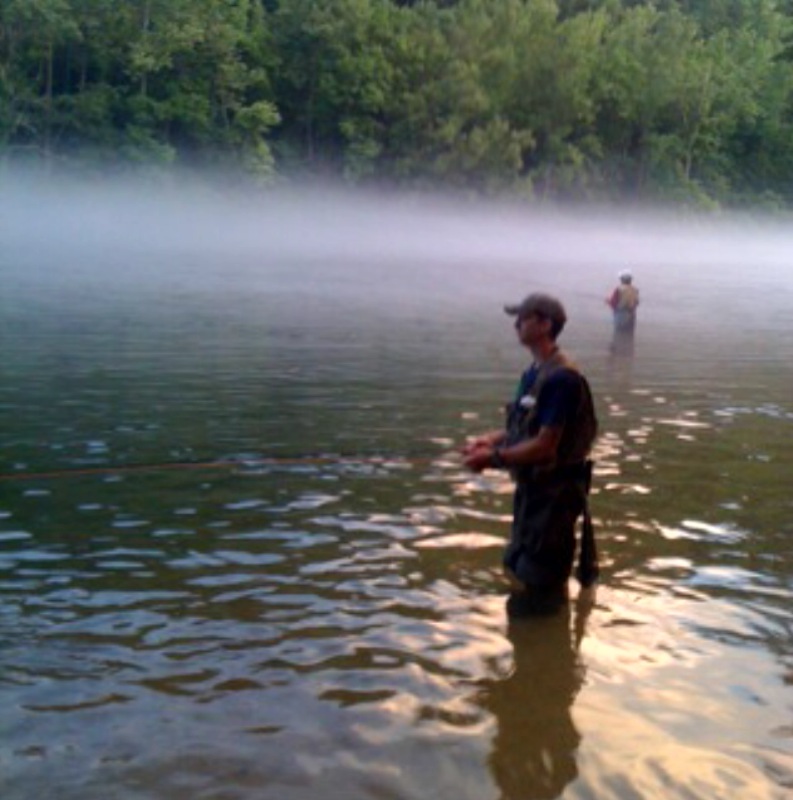 I know, I know, it's been a long time.  Too long.  Just got back from a short vacation with the fam down in the Branson, MO area.  Had a great time – kids had a blast!  I did get a bit of trout fishing in while I was there (due to my understanding wife). 
I mainly fished at night which is my preference, especially on 100 degree days!  Ended up catching 5 trout each night, fishing a few hours each time.  They bit on a basic yellow egg pattern and a black leach pattern.  Fishing was much slower than normal, but I was rewarded with some decent size trout.  Was able to catch up with one of my good friends which in itself is worth a fishing trip!
Let me know if any of you are ever going to be in the Branson area and wish to fish Taneycomo.  I'm no expert, but I've got a few tricks up my sleeve and if I can't help you I'll point you to some people who can!
I'll post some pics later, I forgot my camera, but my buddy had his so I'll get some up here soon.
Happy fishing!
Nathan
Here are some pics as promised!